Calblanque is a rugged nature reserve with sandy beaches, sandbanks, arid hills, cliff tops and salt flats whch are all of great ecological value. There is a car parking area, an information booth, a camping area and a list of recommended routes. There are no bars, restaurants or any other facilities. It is a rare, beautiful, unspoilt strip of the Mediterranean coast.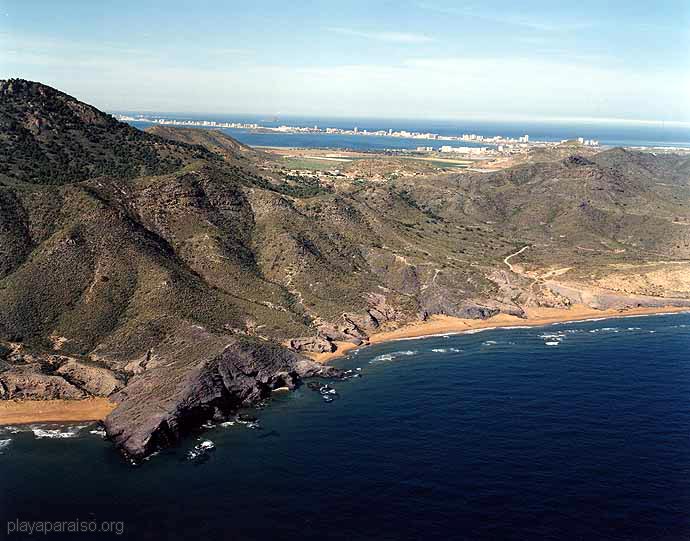 The rough unpaved roads are very dusty and, be warned, the dust is very sticky. The best sort of vehicle to use is definitely a hire car.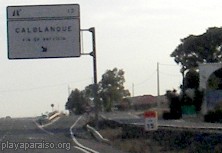 The only road access is from the MU-312, just after you pass Los Belones, heading towards La Manga strip (ie east). There is a single sign pointing to Calblanque. At the top of the slip road you turn immediately right (across the service road) onto the dirt road whch crosses a large field before reaching the first junction.

Maps of Calblanque tend to be a bit jumbled, with a mixture of roads, tracks and paths, but getting lost is quite good fun. Basically, at the first junction take the road to the left, to go to the salt beds and the largest beach. The road to the right takes you more into the centre of the park and two more beaches.
There are several covered parking areas and wooden walkways.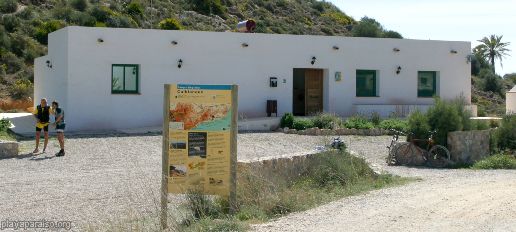 Information Centre (take the right fork)
---